Recipes With Garam Masala: In this blog post you will explore 30+ Indian recipes using garam masala, a versatile and irresistible aromatic spice blend.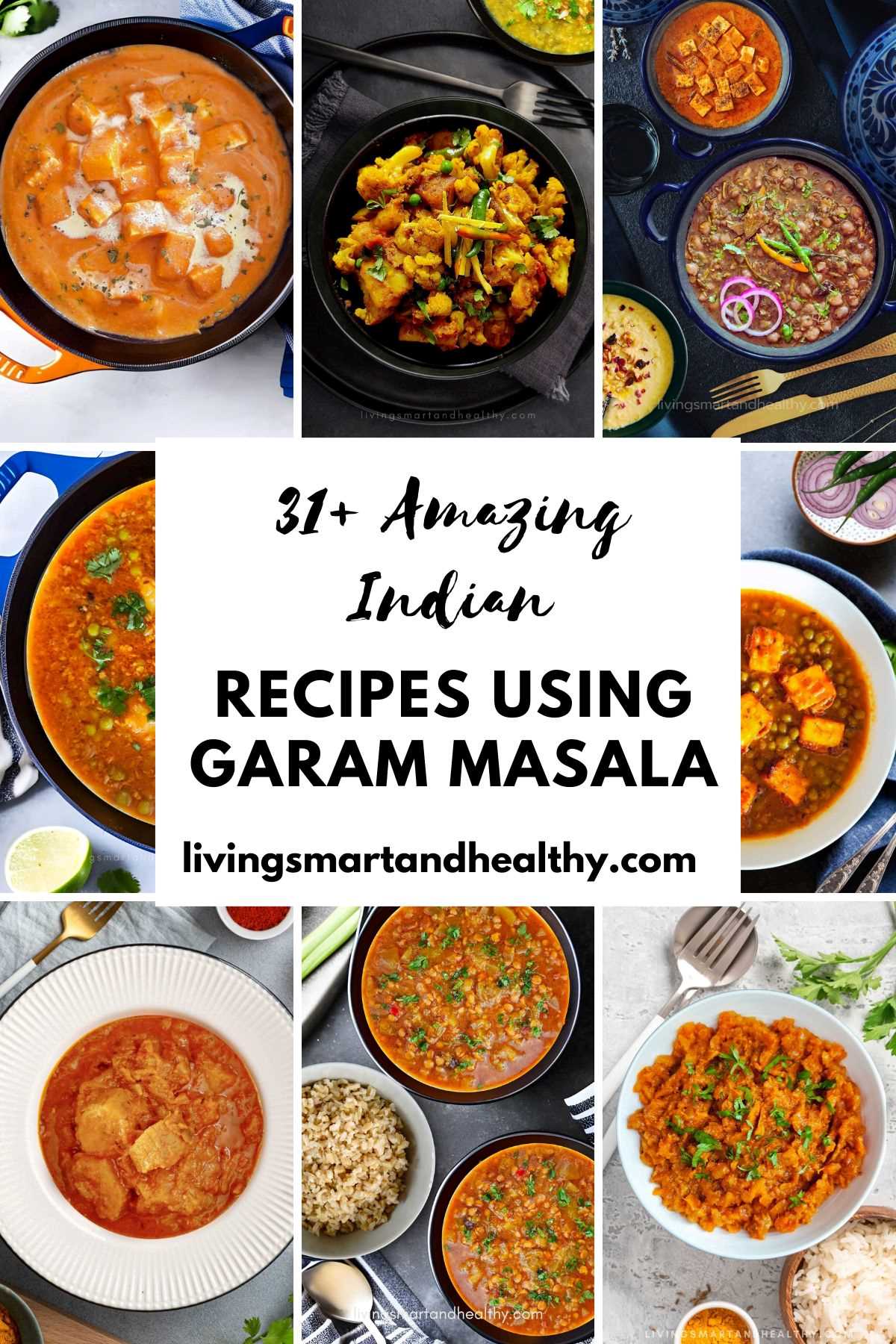 Garam masala adds depth, complexity, and a rich aroma to Indian dishes. Its combination of spices imparts a warm and earthy flavor that is essential in many Indian recipes.
Garam masala is a versatile spice blend that can be used in a wide range of Indian dishes, from curries and stews to rice and vegetable dishes. It is a go-to seasoning in both vegetarian and non-vegetarian cooking.
Indian cuisine is incredibly diverse, with each region having its own unique blend of spices and flavors. Garam masala recipes can vary significantly from one region to another, reflecting the local culinary traditions and ingredients.
If you ask me one spice I cannot absolutely live without is this homemade garam masala. It is an absolute must in my home.
For many years, my mom used to make garam masala for me and send it to me. Last year when I visited back home, I learned this Garam Masala Recipe from my mom.
Wondering how to use this magical spice blend? Don't worry, I have you covered. In this blog post, we'll explore different Indian recipes using garam masala. Hope you find some inspiration for your next meal.
Jump to:
What Is Garam Masala
Garam masala is a popular spice blend used in Indian cooking. The term "garam masala" translates to "hot spices," but it doesn't necessarily refer to the spiciness or heat of the blend. Instead, it denotes the warming and aromatic qualities of the spices included in the mixture.
Garam masala is made by dry-roasting and grinding a combination of various spices, and the exact composition can vary by region and personal preference. Common ingredients found in garam masala blends include: Cinnamon, Cloves, Cardamom (Black & Green), Black Peppercorns, Cumin Seeds, Coriander Seeds, Nutmeg, Bay Leaves, Star Anise, and Fennel Seeds.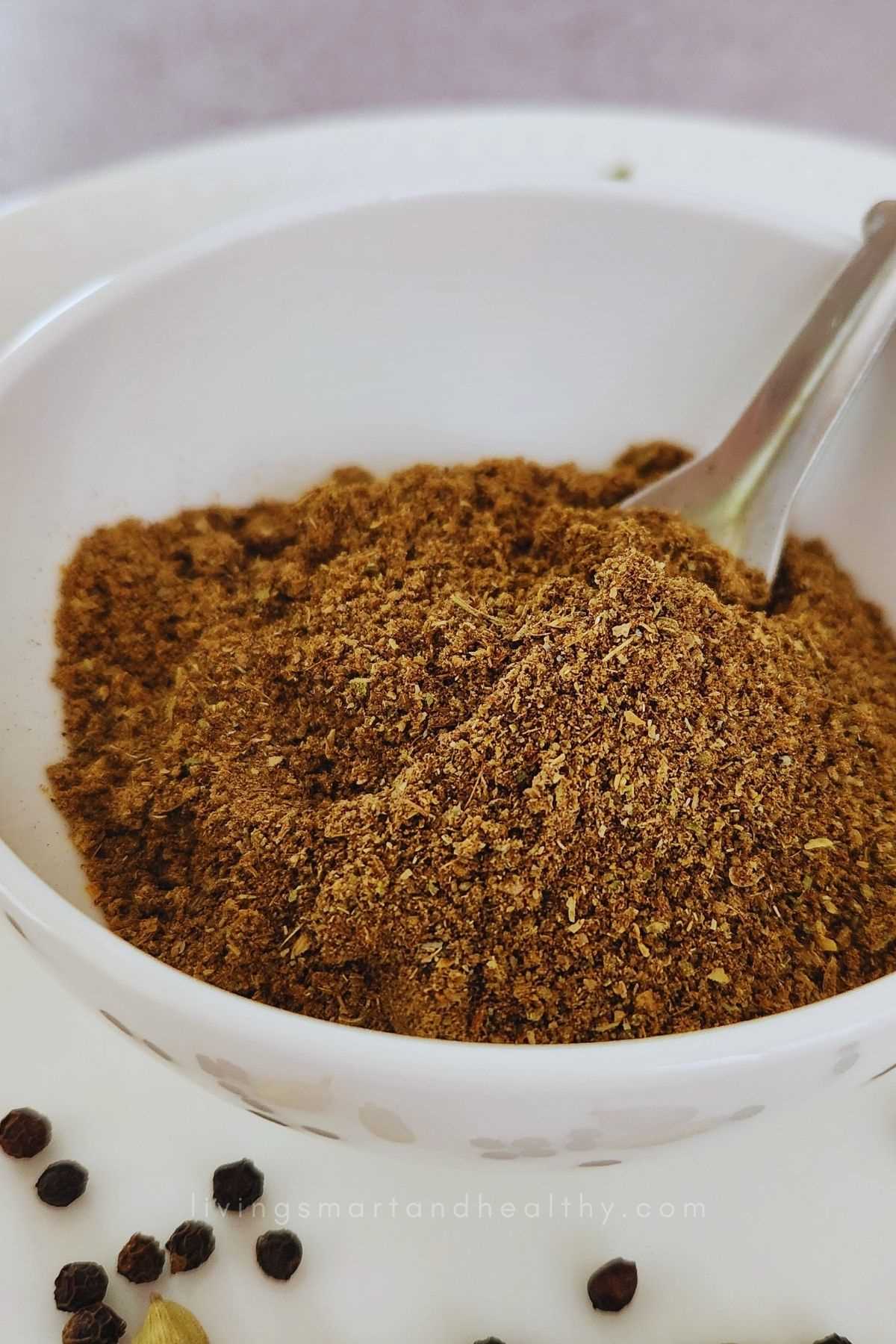 These spices are typically dry-roasted to enhance their flavors before being ground into a fine powder. The resulting garam masala blend is used as a seasoning or finishing touch in various Indian dishes, such as curries, stews, rice dishes, and more.
The specific proportions and choice of spices can vary widely, and there are countless regional variations of garam masala throughout India.
Garam masala is known for its ability to impart a complex, warming, and aromatic flavor profile to dishes, making it an essential ingredient in Indian cuisine.
It can also be added towards the end of the cooking process to preserve its delicate flavors and fragrance.
While it's readily available in stores, many people also prefer to make their own garam masala blends at home for a more customized and fresher flavor.
Store-bought vs Homemade Garam Masala
Store-bought garam masala is convenient and consistent in flavor, making it a time-saving option for those who want a quick solution. However, homemade garam masala allows for customization, fresher ingredients, and the ability to tailor the blend to your personal taste preferences, resulting in a more authentic flavor profile in your dishes.
Making garam masala at home is simple and allows you to customize the blend to your taste preferences. Here's a recipe for homemade Garam Masala Recipe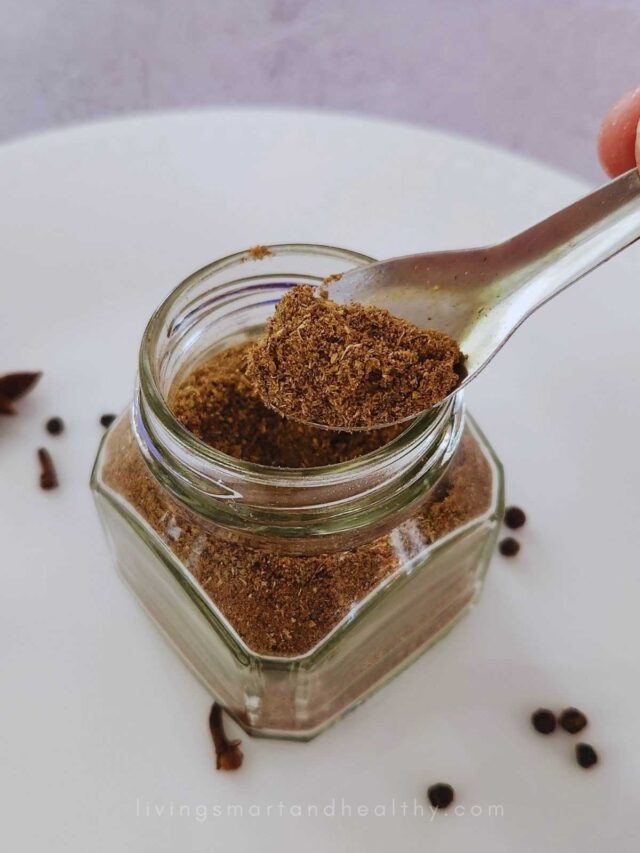 Recipes With Garam Masala
Garam masala is a versatile spice blend that can be used in a wide variety of Indian dishes. Here are some popular recipes that include garam masala as a key ingredient:
FAQ's
Recipe Roundups