Explore the vibrant world of Indian cuisine with our collection of mouthwatering Palak (spinach) recipes. From creamy Palak Paneer to aromatic Palak Dal, these dishes are a celebration of flavors and health. Get ready to add a nutritious twist to your meals with these delectable Indian Spinach recipes!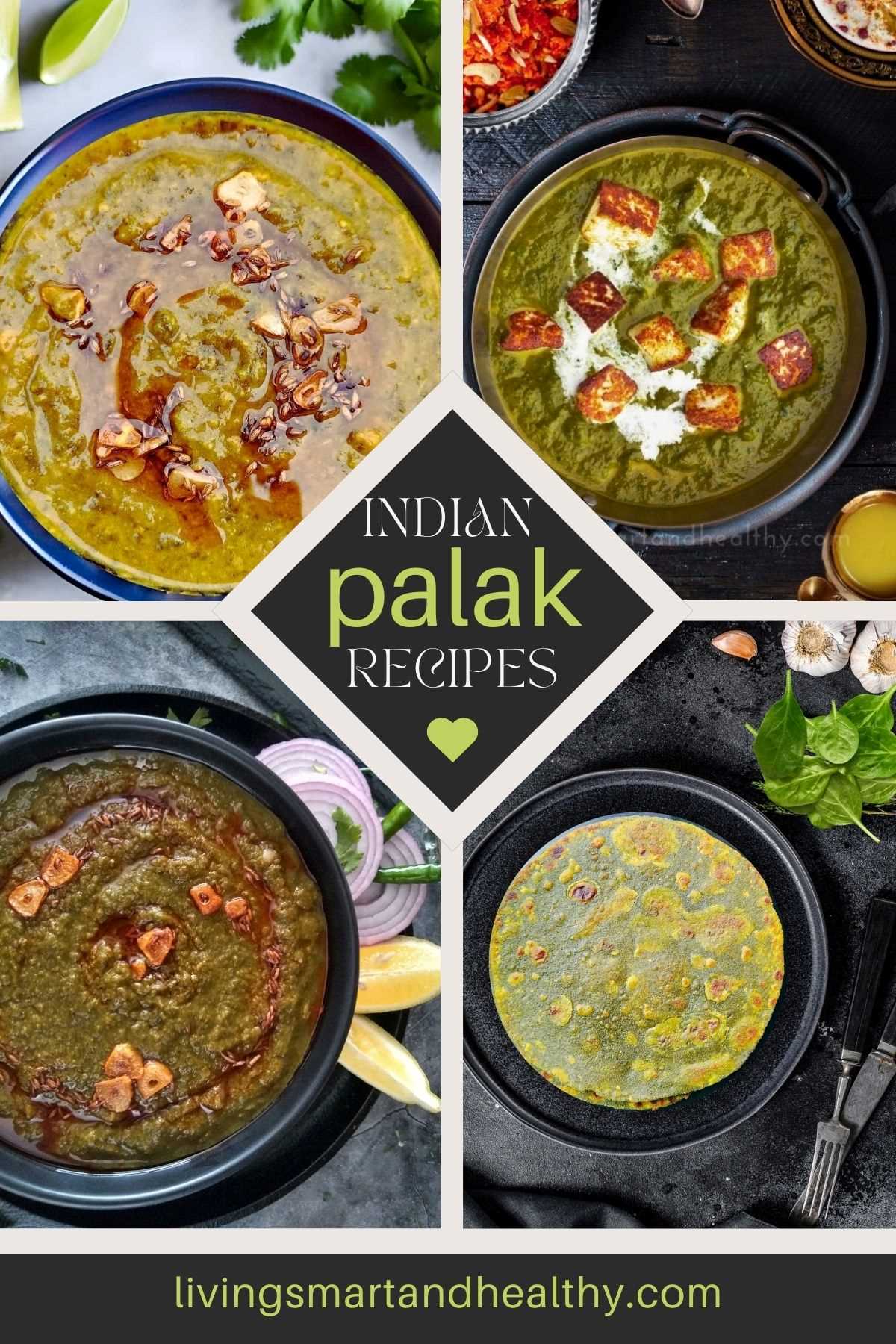 Indian vegetarian cuisine is a treasure trove of delectable flavors and diverse culinary traditions. At the heart of many vegetarian Indian dishes lies the humble yet incredibly versatile palak, known to the world as spinach.
In this blog post, we take you on a flavorful journey through a carefully curated collection of vegetarian Indian spinach recipes.
From the beloved classic Palak Paneer to the more innovative Palak Dal, each dish showcases the versatility and robust flavors that palak brings to vegetarian cooking.
From creamy curries to hearty lentil dishes, these recipes are a testament to the rich tapestry of Indian cooking, offering a wealth of options for those who choose to embrace the delicious world of vegetarian cuisine.
Jump to:
About Indian Spinach Recipes
Palak, aside from its brilliant green hue, is a powerhouse of nutrition, offering an abundance of essential vitamins and minerals. With its earthy, slightly nutty flavor, it seamlessly blends with a variety of spices, making it a versatile ingredient in Indian vegetarian cooking.
In this collection, you'll find classics like Palak Paneer and Palak Paratha, as well as some creative and modern twists on traditional recipes. These dishes not only cater to vegetarians but are also perfect for anyone seeking to incorporate healthier, plant-based options into their diet.
Join us as we delve into the vibrant world of vegetarian spinach recipes India, where culinary artistry meets wholesome goodness.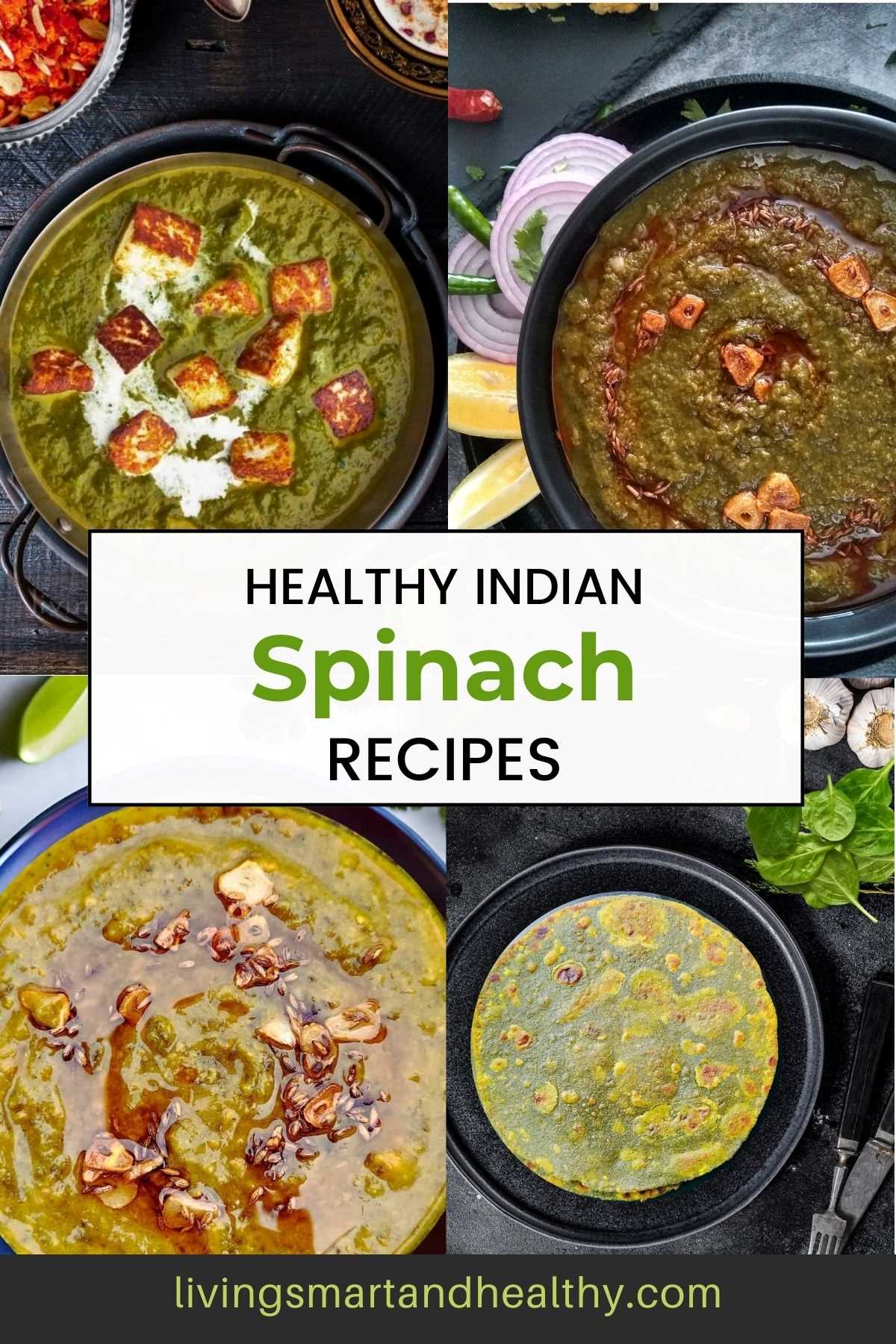 Instant Pot Palak Paneer
Discover the quickest and easiest way to make creamy and authentic Palak Paneer with our Instant Pot recipe. Savor the rich flavors of this classic Indian dish in no time!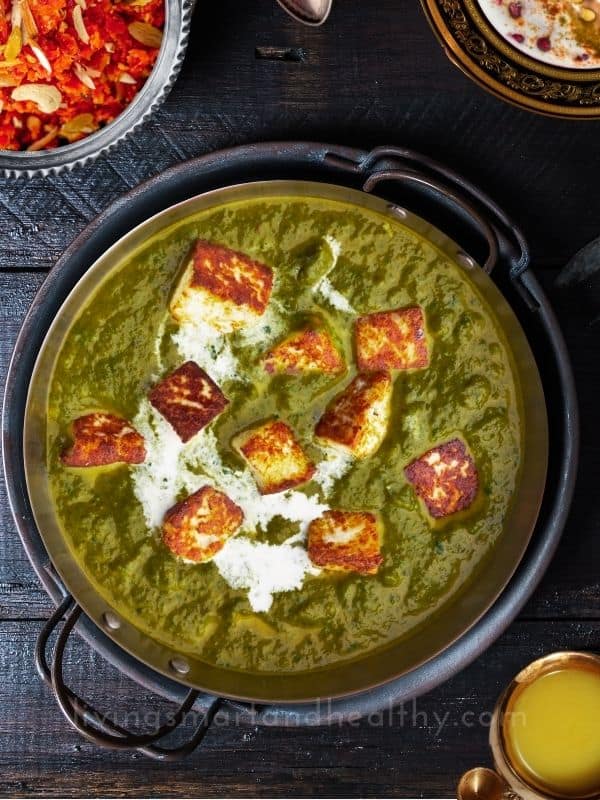 Instant Pot Palak Paneer
This Instant Pot Palak Paneer is a quick, and healthy, one-pot version of a classic Indian dish. Soft, fresh paneer is served in a creamy, flavorful gravy made with spinach, onion, garlic, and aromatic spices.
Instant Pot Palak Paneer Recipe
Palak Paratha | Spinach Flatbread
Delight in the flavors of India with our wholesome Palak Paratha recipe. These savory spinach flatbreads are the perfect addition to your meal, packed with nutrients and irresistible taste!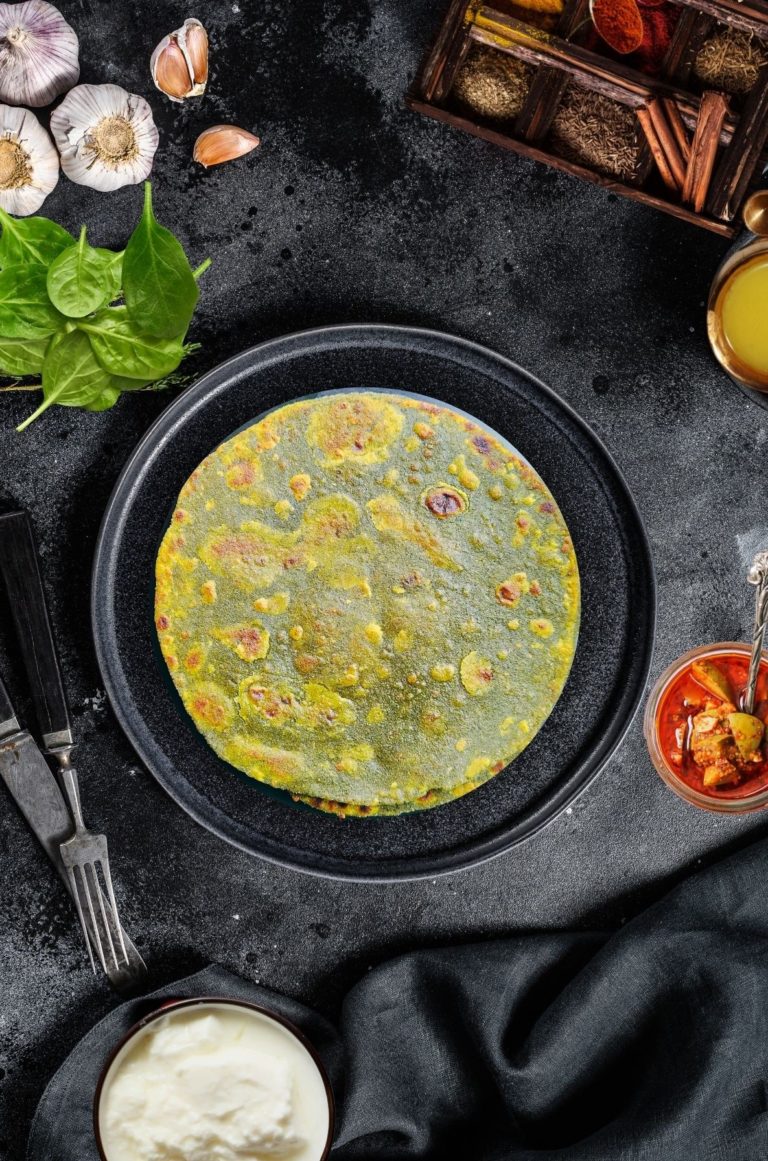 Palak Paratha [Spinach Flatbread]
Palak paratha is a healthy and delicious Indian flatbread made with spinach and whole wheat flour. Perfect for breakfast or a kid's lunch box.
Palak Paratha Recipe
Healthy Broccoli Palak Dal
Broccoli Palak Dal recipe – a nutritious twist on the classic Indian lentil dish. Packed with greens and goodness, this dal will leave you feeling satisfied and energized!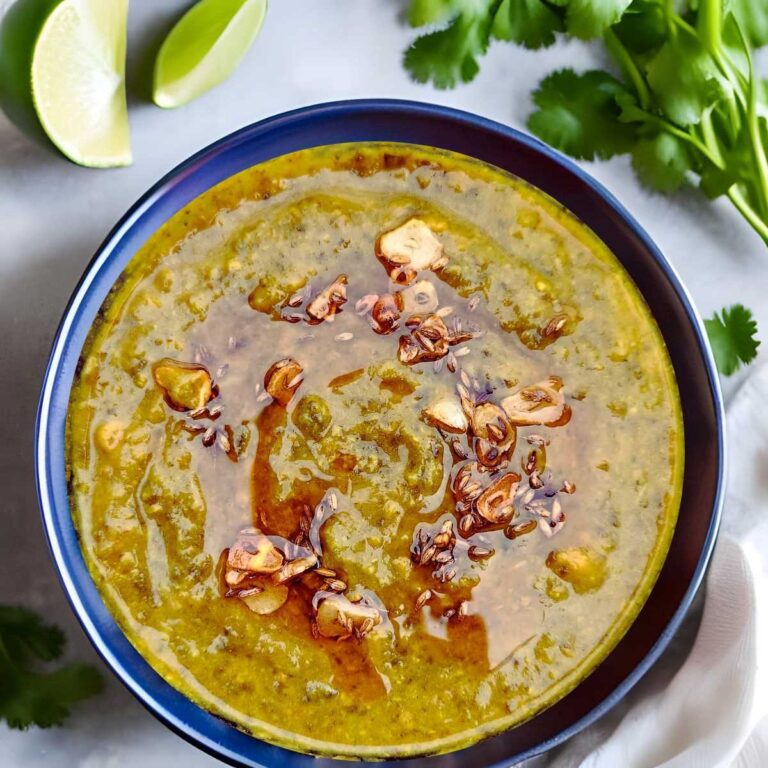 Healthy Broccoli Palak Dal [Spinach Dal Indian Recipe]
Broccoli Palak Dal is a wholesome and flavorful dish that combines lentils, broccoli, and spinach for a nutritious and satisfying meal.
Broccoli Palak Dal Recipe
Tofu Palak Paratha
Enjoy a healthy and flavorful twist on the classic paratha with our Tofu Palak Paratha recipe. These protein-packed, spinach-infused flatbreads are perfect for a wholesome and delicious meal!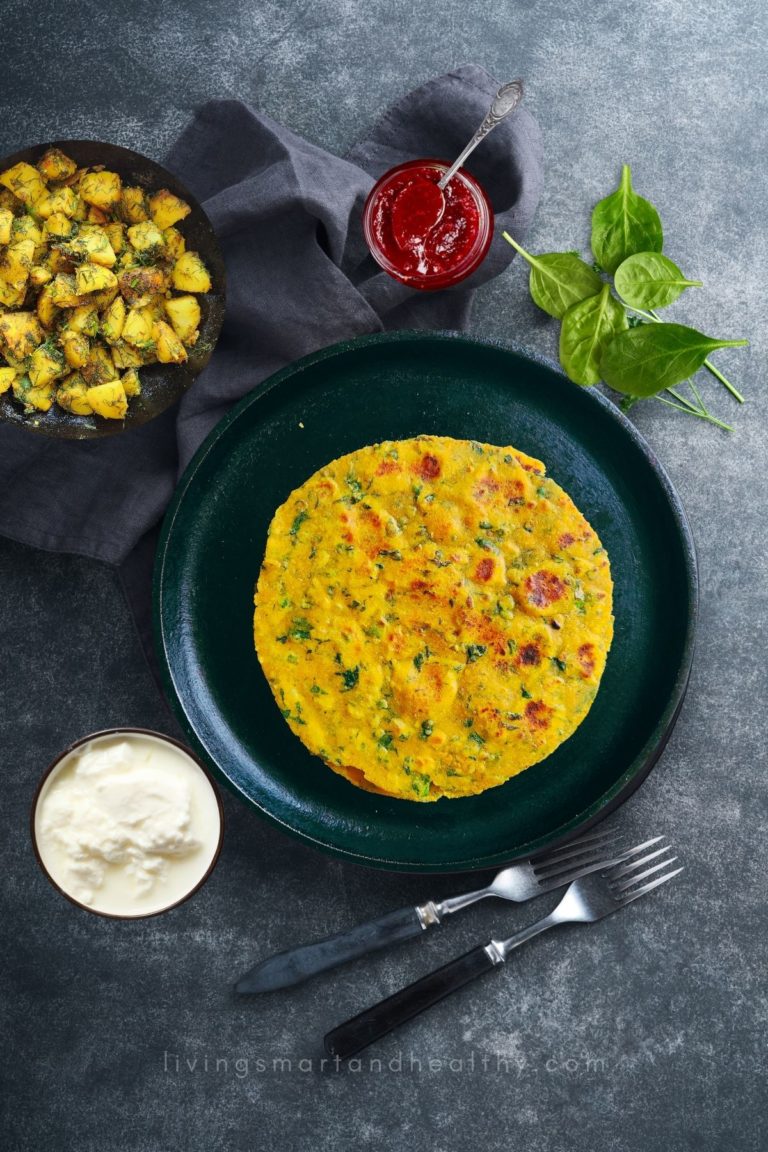 Tofu Palak Paratha [Tofu Spinach Flatbread]
This delicious Indian flatbread is made with tofu and spinach. and whole wheat flour. These unleavened flatbreads are wholesome and perfect as wraps or on theirs.
Tofu Palak Paratha Recipe
Instant Pot Spinach Dal
Discover the ultimate convenience with our Instant Pot Spinach Dal recipe. This hearty and nutritious lentil dish is a breeze to prepare in your Instant Pot, delivering rich flavors in every spoonful.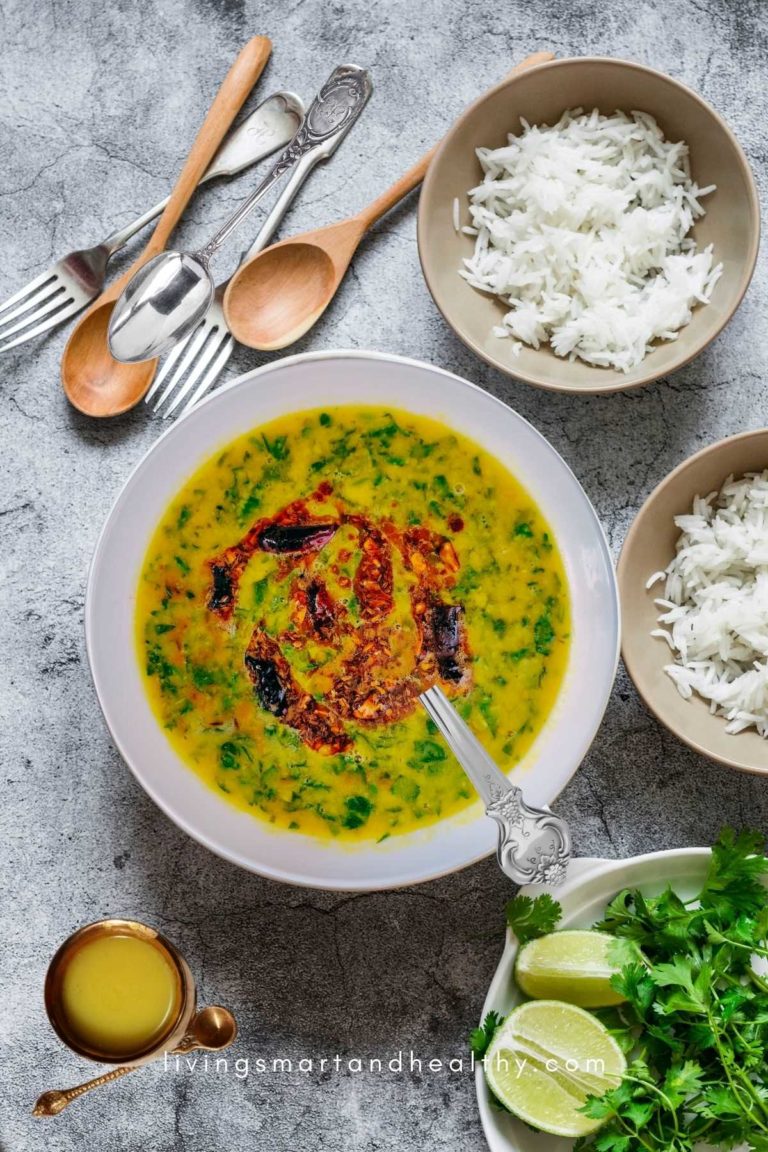 Easy Instant Pot Spinach Dal
Instant Pot Spinach dal is a creamy, flavorful, and nutritious Indian dish that combines tender, cooked lentils with fresh spinach leaves and aromatic spices.
Instant Pot Spinach Dal Recipe
Sindhi Sai Bhaji
Sindhi Sai Bhaji recipe, a delightful mix of spinach, lentils, and aromatic spices. Explore the unique and flavorful cuisine of Sindh with this delicious and wholesome dish!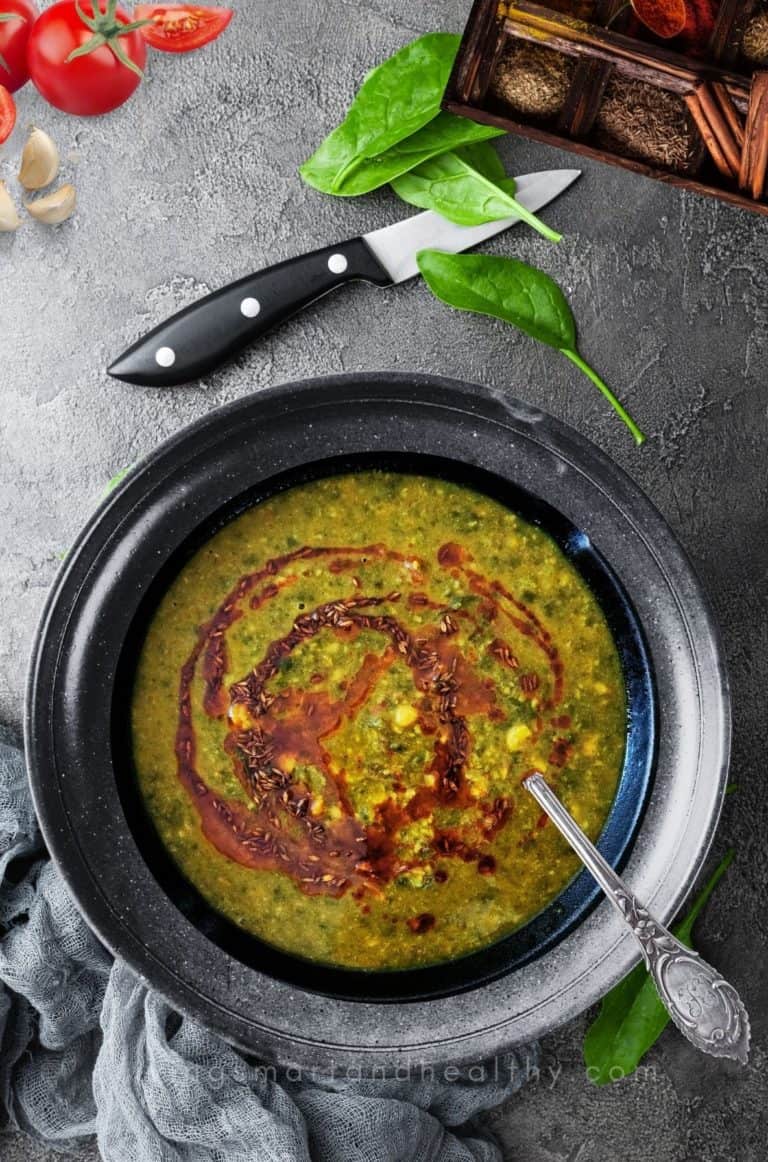 Sai Bhaji (Spinach Dal)
Sai Bhaji or spinach dal, is a unique blend of green leafy vegetables, and lentils. Highly nutritious, and easy to make in a pressure cooker.
Sindhi Sai Bhaji Recipe
Punjabi Sarson Ka Saag
Experience the rich and comforting flavors of North Indian cuisine with our Sarson Ka Saag recipe. This Punjabi specialty, made with mustard greens, is a flavorful and nutritious delight that will warm your soul.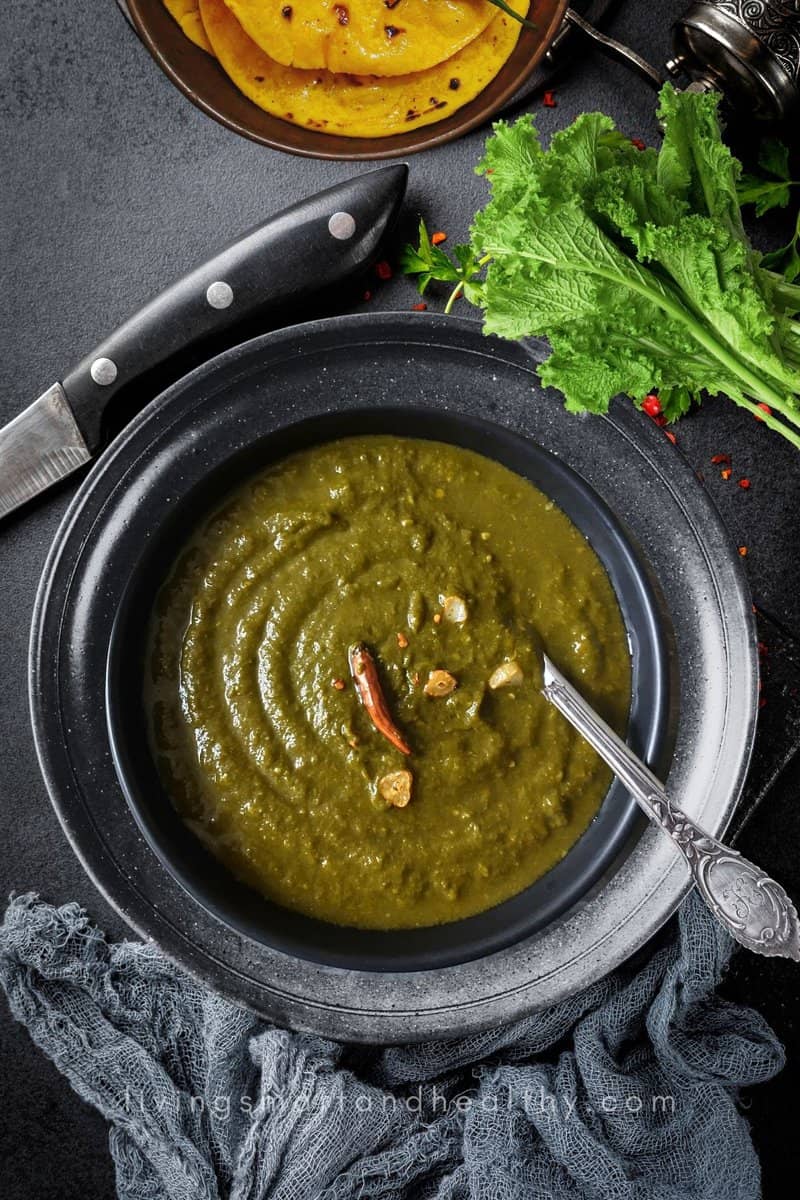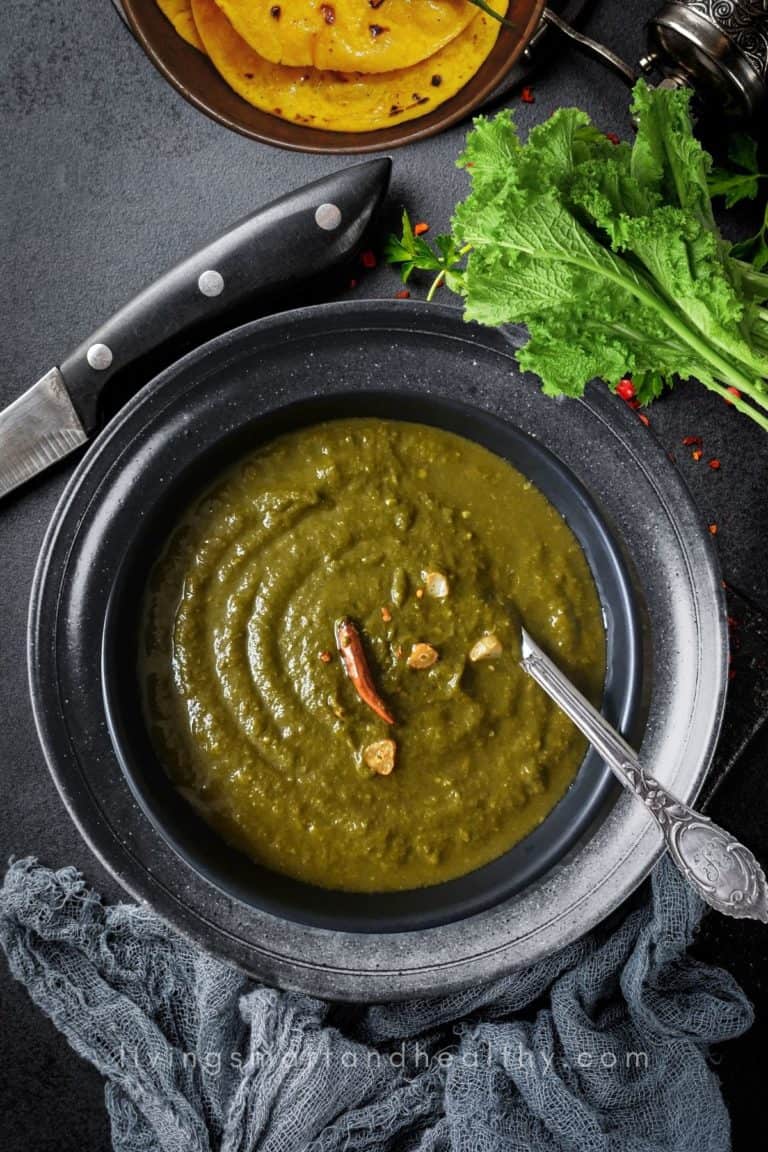 Sarson Ka Saag (Mustard Greens) - Instant Pot, Pressure Cooker
Sarson ka Saag or mustard greens is a popular dish from North India enjoyed during winters. It is a highly nutritious dish made with green leafy vegetables, tempered with onion, garlic, and some Indian spices.
Punjabi Sarson Ka Saag Recipe
Sarson Ka Saag With Kale
Indulge in the wholesome flavors of Punjab with our Sarson Ka Saag recipe infused with nutritious kale. This fusion of traditional and contemporary flavors will elevate your dining experience to new heights!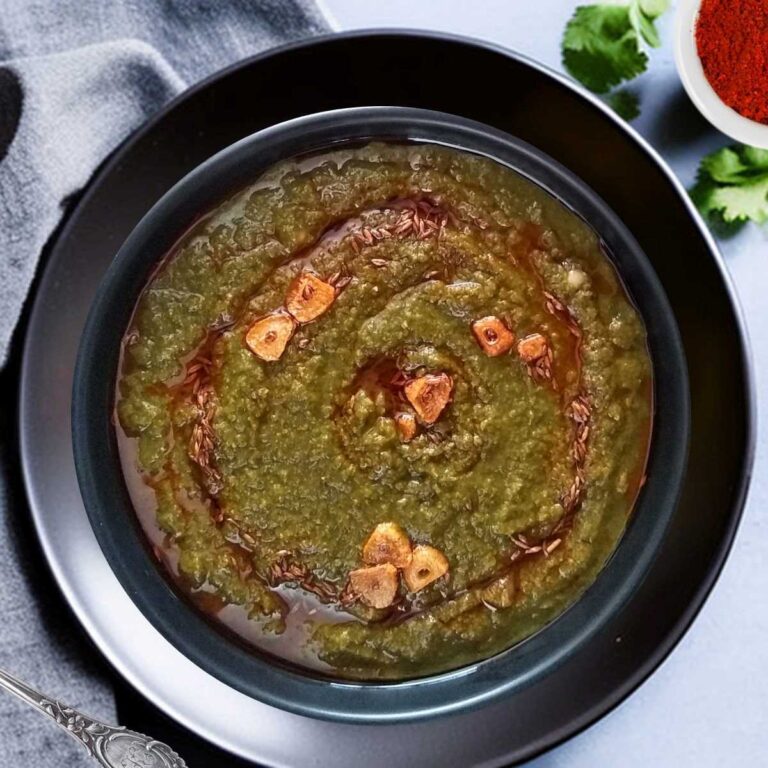 Kale Sarson Ka Saag
Kale Sarson Ka Saag is a healthy variation of the traditional dish that incorporates kale in addition to mustard greens. This variation offers a unique flavor and a boost of additional nutrients, making it a healthy and tasty alternative.
Kale Sarson Ka Saag Recipe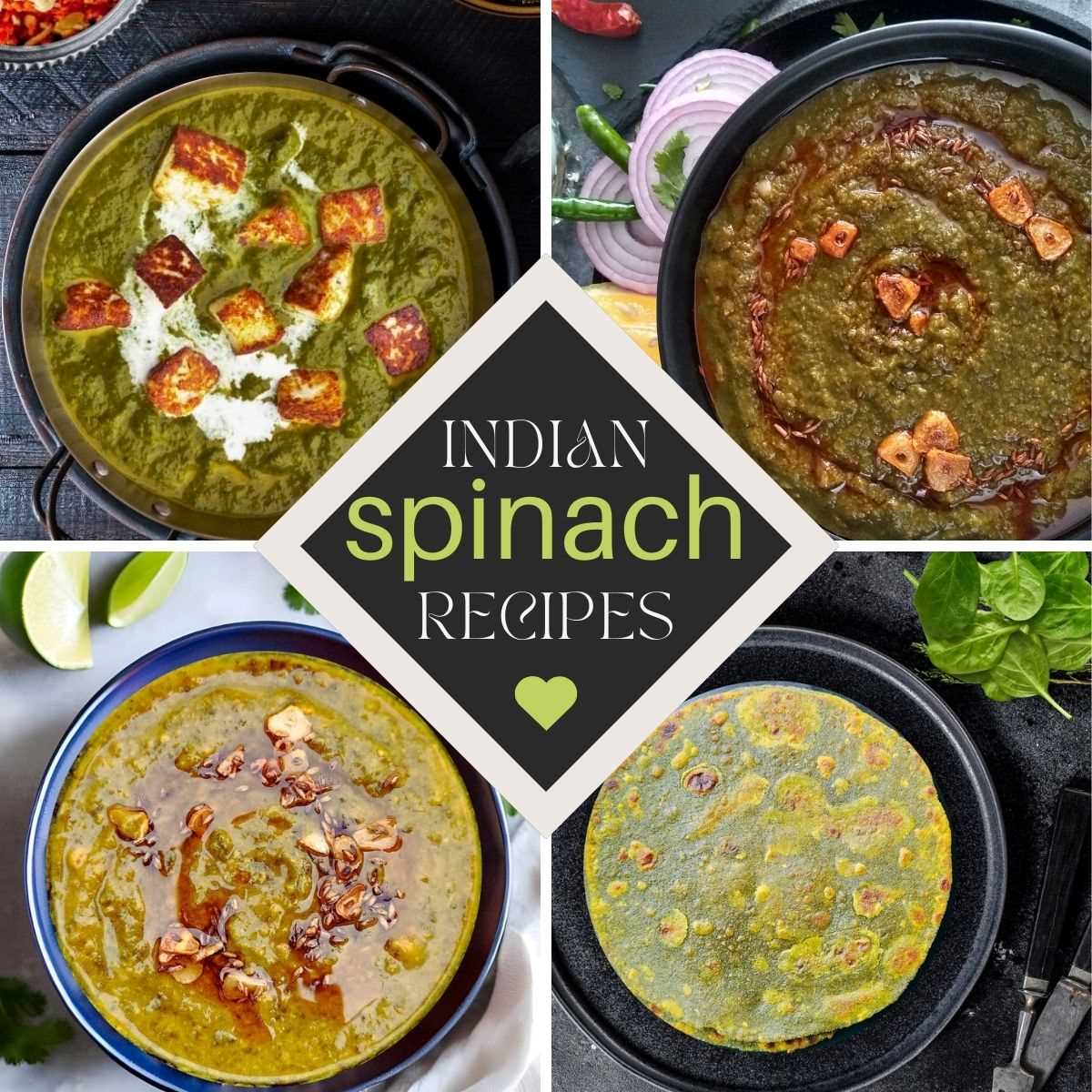 Indian Aloo (Potato) Recipes
FAQ's
What can be made from spinach Indian?
In Indian cuisine, spinach, known as "palak," is a versatile ingredient used to create a range of dishes, including the popular Palak Paneer, a creamy spinach and cottage cheese curry, as well as Palak Dal, a nutritious lentil and spinach stew. These dishes showcase the adaptability of spinach, offering both vegetarian and non-vegetarian options for a diverse culinary experience.
What is the difference between spinach and palak?
Spinach and palak are essentially the same leafy green, with "palak" being the Hindi term for spinach. The only distinction lies in the naming convention based on language, with "spinach" being the more commonly used term in English-speaking regions and "palak" used in the context of Indian cuisine and culture.
What vegetables can be made from palak?
Palak, or spinach, is a versatile leafy green used in a variety of vegetarian Indian dishes. Some popular palak-based dishes include Palak Paneer (spinach and cottage cheese curry), Palak Aloo (spinach and potato curry), and Palak Dal (spinach and lentil stew), among others.
What is the difference between palak and Saag?
In Indian cuisine, "palak" typically refers to spinach, while "saag" is a broader term that encompasses various leafy greens like mustard greens, fenugreek, or collard greens
Indian Bhindi (Okra) Recipes